John Maggiore – President / CEO
John Maggiore started with Royal Glass Company in 1971 doing drafting work part-time while in High School. After attending the University of Utah, majoring in Business Administration, he started full time in 1975. He worked in the shop fabricating and assembling window systems for three years and spent one year measuring and laying out projects in the field. He then moved into estimating and sales. In 1985 he was promoted to Chief Estimator and in 1988 became one of the owners of Royal Glass Company, Inc. He is currently the President & CEO.
John is heavily involved in the Glazing Industry. He is a founding member of the North American Contractor Certification board (NACC). As well as a board member for the Northern California Glass Management Association (NCGMA) and the Northern California Allied Trades (NCAT); he is currently the acting vice president and president, respectively.  He is also a Management Trustee on the DC16 Health and Welfare Trust Fund and the Glaziers Pension Trust Fund.
Jim Maggiore – Executive Vice President
Jim Maggiore started at Royal Glass Company in 1976 after attending San Jose State University. He entered the Glaziers Apprenticeship Program serving four years as an apprentice and eight years as a Journeyman, most of which was spent as a Leadsman. In 1988 he became one of the owners of Royal Glass Company, Inc. and the next year he withdrew from the union and moved into the office as an Estimator.
After becoming proficient at estimating he moved into project management where he spent the next few years. In 2002 he became the Executive Vice President. His current duties include overseeing accounts receivables and payables, handling all legal matters, and working with the union to ensure a collaborative working relationship. He is the Co-Chairman for the Finishing Trade Trust Fund, a board member representing management for the Joint Apprenticeship Training Committee and a board member for the Northern California Glass Management Association.
His experience in multiple positions over the last 40+ years has given him the ability to excel in all functions of the glazing industry.
Christopher Gerber – Chief Operating Officer
Chris joined our team in 1997 and 30+ years of diverse industry experience in the area of Construction and Operations Management. He is trained in corporate law, operations & project management, finance, estimating and leader development with several professional certificates.
Working closely with the CEO, Chris oversees management aspects of the corporation, responsible for directing and advising various departments and divisions. With the support of the CEO, he develops and implements policy decisions, as needed, with the key objective to optimize and blend the operational, business development and administration functions to suit the company's business plan.
Chris earned his bachelor's degree in business from San Jose State University.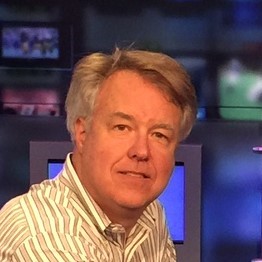 Bruce McAllister – Chief Financial Officer
Bruce joined Royal Glass Company in 2021 after an extensive career in public accounting and high technology companies.  After graduating from the Leavey School of Business at Santa Clara University, he began his career in public accounting, founding his own CPA firm and subsequently becoming a partner in a large regional firm in the San Francisco Bay Area.  His clientele included various construction clients who were instrumental in constructing many Bay Area landmarks including the Golden Gate Bridge, Union Square Garage, SF Airport, 280 & 680 Freeways and Stanford Stadium.
Being based in Silicon Valley, Bruce served for many years as CFO for various high technology companies including Evergreen Data Systems, Zepp International, Neato Robotics and Wheels Labs.  He has extensive experience in all corporate functions, including Sales, Operations, HR, IT, Legal, Risk Management, Treasury and Facilities.
Bruce is a Certified Public Accountant and is a member of the AICPA, the California Society of Public Accountants, and the Construction Financial Management Association.
Fred Harter
–

Director of Sacramento Operations

Fred started in the industry as an Apprentice Glazier in 1972 and worked through the program to become a certified Journeyman Glazier. In his 50+ years in the industry, he has held positions as a Production Manager, Senior Estimator, Senior Project Manager and now serves as the Director of Sacramento Operations for Royal Glass. Fred has also held industry positions in the California Glass Association, California State Contractors License Board and Americas Glass Association.
Pete Susnow – Field Operations Manager
Pete Susnow began his 40+ years of experience with Royal Glass Company in 1983 through the Glaziers Apprenticeship Program. Once turning out as a Glazier he was moved to a leadsman position where he ran the field operations for individual major projects. Pete was then promoted to a supervisor position to help oversee the field operations. He has since taken over as Overall Field Operations Manager and is in charge of all field and shop operations for the company.
Scott Sullivan – Estimating Manager
Scott Sullivan has 30+ years of experience in the glazing industry. He began his career in Estimating and Sales with local glazing contractor. In 1992 he began working a Vistawall, a national aluminum window systems manufacturer. At Vistawall he excelled in his positions in engineering, estimating and sales, where he was a national Top Five Award recipient three years in a row. He came to Royal Glass as an Estimator in 2001 and is now the Estimating Manager.
As Estimating Manager, Sales/Pre-Construction, Scott is currently responsible for managing the estimating and pre-construction services group. His duties including supervising the design, development, estimate and sale of mid-sized and large-scale projects and he also works with the project management staff through the design-assist/design-build service phase of current projects.
Scott has many years of industry experience in systems design and development, design-build, design-assist, budgeting, estimating and project development. He has worked extensively on OSHPD and collegiate projects, office buildings and office campuses, industrial buildings, state and federal projects and sports stadiums and arenas. His experience includes a strong background in manufacturing having worked on the manufacturing side for several years.
Dave Stanley – Production Manager
Dave has been in the commercial curtain wall and storefront business for 40+ years. Starting at the largest aluminum supplier & producer in the United States.
He started on the floor in fabrication working his way up through the ranks to supervision and later on the management team. He was responsible for over 150 employees.
Moving on from the aluminum supplier he went to work in the Glass and Glazing industry first as V.P. of Manufacturing. He set up a manufacturing plant from the ground up, starting with the building of the facility to hiring all the shop personnel. Later he worked for a large glass and glazing operation with multiple locations that targeted custom unitized curtain wall systems. He was responsible for operations of the facilities and coordination with the field.
Dave joined Royal Glass Co. in May of 2012 where he is responsible for the production and maintaining our fabrication facility. He schedules the fabrication and deliveries of fabricated products to the field. Working with the project managers and field superintendent Dave maintains on time deliveries for efficient installation of our projects.
He works with our management team regarding our product expansion capabilities, our personnel growth and development, along with projects we target and go after in the bid process. Dave's goal here at Royal Glass Co. is to continue to uphold and improve the high-quality standards that have been set and focus on improved efficiency, schedules and profit margin in our production facility. 
Brian Wilber – Safety Manager
Brian has a combined 30+ years of experience between Workers Compensation Insurance and Construction Safety. Brian joined Royal Glass in 2012.
As the Safety Manager for Royal Glass Company, Inc., Brian's role involves a variety of tasks ranging from ongoing safety training, to accident investigation and claims management to pre-bid safety reviews and site safety walk throughs as well as collaboration with other contractor safety personnel. His years of experience and various safety certifications coupled with strong communication skills have helped drive safety results that are beneficial from the employee all the way through and including Royal Glass Company, Inc and its' trade partners.